Self-Reporting
Report any activity in less than 10 seconds with a mobile CRM that removes the pressure weighing down your field sales reps.
Automated reporting
Reporting used to be a hassle and a burden, not anymore. It is not just automatic and instant, but useful. By receiving useful feedback on their work, field sales reps are made aware of their own performance and given actionable feedback on areas for improvement.
Improve the quality of each and every sales interaction
Measure the effectiveness of your interactions with the market and identify good practices you can replicate throughout your team.
Re-focused sales
Field sales reps don't like reporting and with good reason; its tedious work that doesn't affect the sell. ForceManager easily registers every interaction between the sales rep and the clients (phone calls, emails, visits, quotes), allowing them to focus on what's important: selling.
These features can be implemented for different use cases, such as: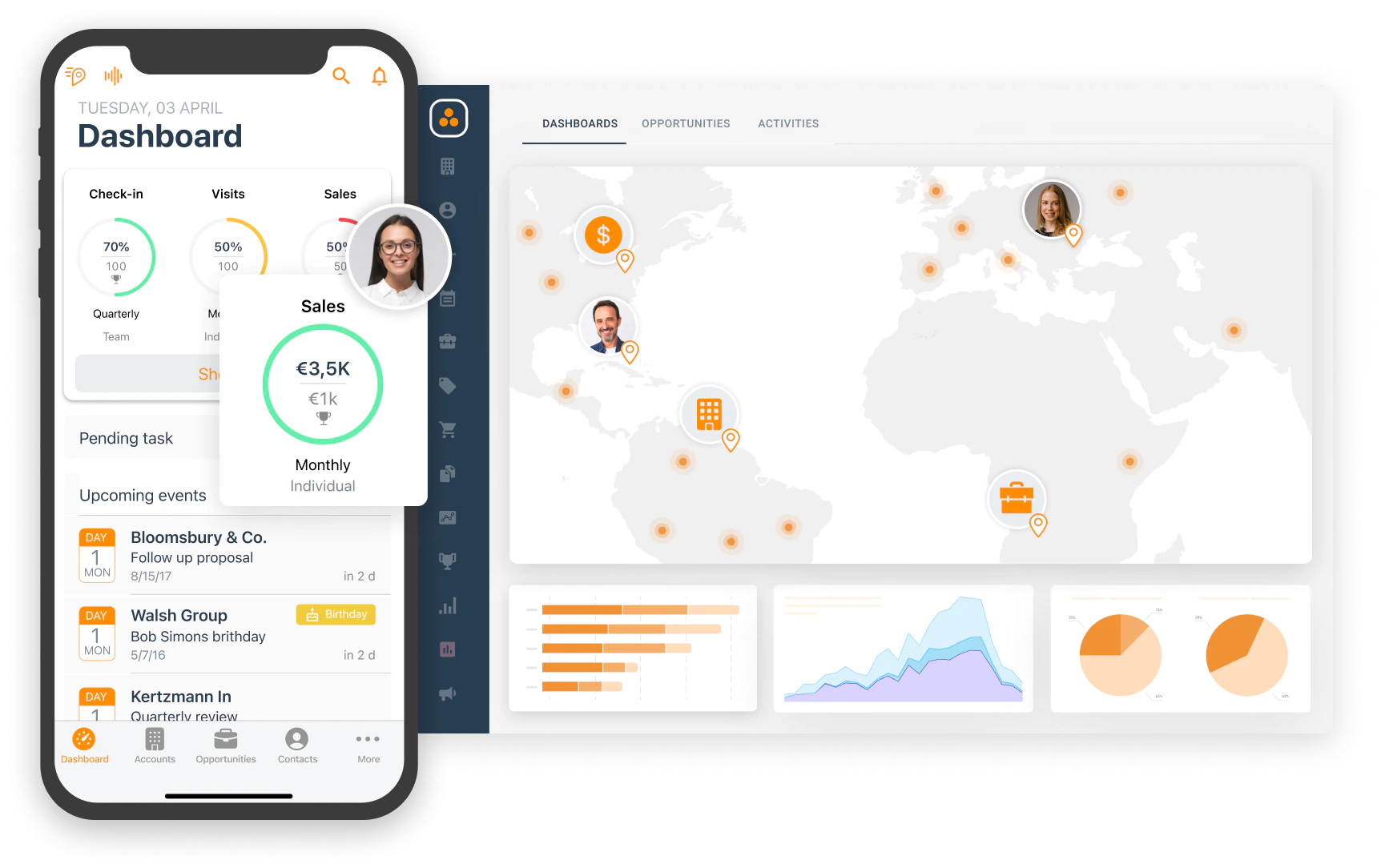 Customer Acquisition
Our fast, simple and powerful mobile assistant app provides field reps with the perfect tool for recording information on the go. Access this critical data before, during and after a sales call. Contextual information for productive sales visits.
Customer Growth
A planning system for sales campaigns and follow-up meetings to help reps navigate and prioritize their time between existing clients, increasing share of wallet and customer retention rates.

Channel Management
Get the most out of your distribution channel. ForceManager's account recommendations features informs channel managers exactly what would work best for distributors at any given time.