DAS
DAS is a multinational insurance provider with over 40 years' experience providing individuals and businesses with legal advice and protection.
5 Min Read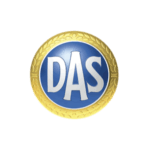 The Challenge
With a business portfolio that groups legal services to different insurance policies, DAS looked for a mobile tool to align with its strategic commitment to the digital transformation of the sales process.

DAS had been using a a traditional CRM system for years. However, due its complexity and unfriendly user interface, field agents rejected the system leaving management with little to no information of the performance of their sales team.

Ease of use and user adoption rates therefore became key factors when choosing a mobile sales tool. Also, due to the constant movement of agents across their given territories the solution needed to be 100% mobile and fully integrated as part of their process.
Thanks to its industry leading user adoption rates and rich history working with insurance sales teams, ForceManager became an obvious choice.
"The prospection of new clients increased to around 25% and 30% after the implementation of ForceManager."
The Solution
Although usability was the priority when choosing the right mobile sales tool for their agents, DAS also seeked a solution that would allow agents to efficiently plan their agenda, calls, meetings, time between visits and the organization of their distribution channels.
Additionally, the tool needed to be able to collect sufficient quantities of accurate data which could be used to improve sales forecasts.Seeing as ForceManager ticked all these boxes a decision was quickly made to push on and rollout the system nationwide.
The Result
ForceManager has not only had a qualitative impact in terms of improved in revenue figures, sales activity and forecast accuracy but also in the efficiency of the sales team as a whole.
It's improved time management thanks to better organization and automation of mundane tasks allowing agents to focus on the quality and attention given to clients during their daily visits.

Qualitatively, ForceManager has been directly responsible for a 20% increase in visits to new clients and a reduction in sales reporting time of up to 2 hours per week. All this has led to an improvement of between 25% and 30% in the conversion of new prospects, to clients.