Mobile CRM
All the sales information you need on a smart and reliable mobile app. Scroll down to learn how we can improve the efficiency of your field sales team.
Relevant information available
at the touch of a button
Accounts and Contacts
Account management is much more than a simple agenda; it's a tool for intelligent segmentation. Classify and organize your accounts using your own criteria and identify high-potential sectors. Analyze which leads were generated by specific events and launch targeted campaigns. By approaching your prospects intelligently, you can convert more leads to clients.
Activities
The devil is in the details. ForceManager helps you gain visibility over interactions between your field sales team and their leads or clients. It works in real time, so you know what's happening, as it happens. Monitoring reliable and objective information enables you to make informed tactical decisions and improve interactions with customers and prospects.
Opportunities and pipeline
Define your lead conversion flow and easily keep track of all your opportunities. Our comprehensive yet agile sales management tool helps you understand where you should push in the short and medium-term, and ultimately close more deals.
Documents
By using our centralized document storage, each outside sales reps can access the latest version of any presentation and brochure. Digital documents are an excellent way of equipping your salespeople with the tools they need to convey your company's image to customers – always a positive when it comes to conversion rates.
These features can be implemented for different use cases.
Discover how below: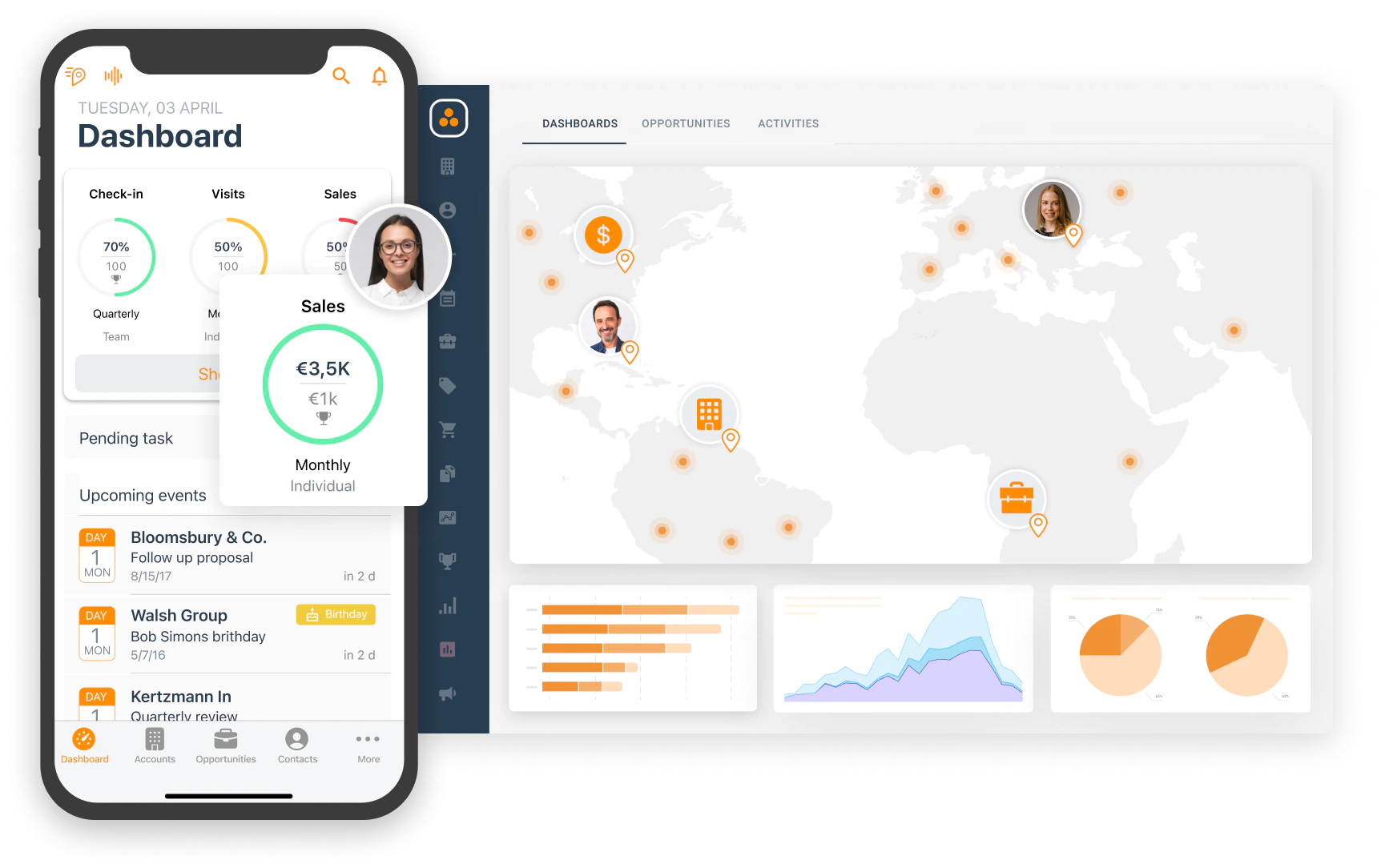 Customer Acquisition
Our fast, simple and powerful mobile assistant app provides field reps with the perfect tool for recording information on the go. Access this critical data before, during and after a sales call. Contextual information for productive sales visits.
Customer Growth
A planning system for sales campaigns and follow-up meetings to help reps navigate and prioritize their time between existing clients, increasing share of wallet and customer retention rates.

Channel Management
Get the most out of your distribution channel. ForceManager's account recommendations features informs channel managers exactly what would work best for distributors at any given time.