Hune (Loxam Group)
HUNE is a company dedicated to machinery and self-drive access platform hire for various sectors and relies on an inventory of more than 20,000 units.
5 Min Read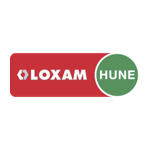 The Challenge
HUNE is a company dedicated to machinery and self-drive access platform hire. Their services are hired by various companies in different sectors such as construction, telecommunications, manufacturing, energy, services etc. HUNE relies on a machinery inventory of more than 20 thousand units, of which 9 thousand are large machines.
Before implementing ForceManager CRM, HUNE's sales department were managing their own client portfolio and reporting the results of their activity into an Excel spreadsheet. While managers had visibility over this information, it could only be viewed from the Excel file. This information was not shared with the rest of the team and given that they cover 34 delegations, it made it difficult to find a common standard for reporting sales activity.
This made it complicated to improve and optimize the sales process, as well as have a global vision of all the team's activity and results.
"Our sales reps can make the most of their time which was previously spent reporting to manage their portfolio, detect new opportunities and improve sales results."
The Solution
"When we first started looking for a tool that could manage our sales activity, we couldn't find any solution that offered a streamlined process that would adapt to our market," comments Marta Terraza, Marketing Director at HUNE.
"Even ForceManager wasn't quite the exact fit at first, but they adapted to us making the right adjustments to match our market, such as the 'customer-construction site' relationship, where a sales rep works on different opportunities from the same client. They offered us more possibilities so we're happy with the speed of results," adds Terraza. "There's no doubt that ForceManager is the easiest tool to implement and we really value its ease of use and integration with our ERP."
Insights into team activity go far and beyond those before. Now that reporting is under control and centralized in the whole company, managers can access global information about sales activity that's always updated in real time, which makes it easy to analyze and improve results.
It's also important for all client-related activity to be recorded in the app, that way the whole team stays up to date and can better prepare their visits.
The Result
"ForceManager is an essential tool for our sales team. All sales activity is carried out and managed through the app," says Terraza. "Our sales reps make the most of their time, which they previously spent reporting to manage their portfolio, finding new opportunities or trying to improve sales results."
From a general management point of view, Terraza notes that, "Mapping construction sites per client and ability to analyze results at a global level has helped us plan our goals. We can now see activity per project and calculate the efficiency. We also have conversion rate data of each visit and can analyze client types. The solution works really well for us."