Fast, Accurate Sales Reporting
Sales reporting has never been easier.
Voice Reporting
It does not get any easier than reporting a sales visit via voice note. Thanks to Natural Language Processing your reps can update the sales management system in less than 10 seconds.
Log visits in seconds
Thanks to advanced geolocation software field sales reps can check-in to sales visits within a matter of seconds when at a client's location.
Cognitive
Losing time driving between sales visits? Thanks to ForceManager's voice-activated AI sales assistant reps can use this time to update a report or prepare for an upcoming visit.
Latest A.I. Technology
We use Core ML and A.I. technology to analyze sales activities and to become more useful to users over time. For example, by simply mentioning when and where you'll be meeting during your next visit ForceManager automatically creates that task or event!
Get the deal signed at the spot
Reduce your sales cycle by 15 days with digital signatures. We facilitate contract signing legally and securely, avoiding the back and forth of those old-fashioned printed documents.
These features can be implemented for different use cases,
find out how below: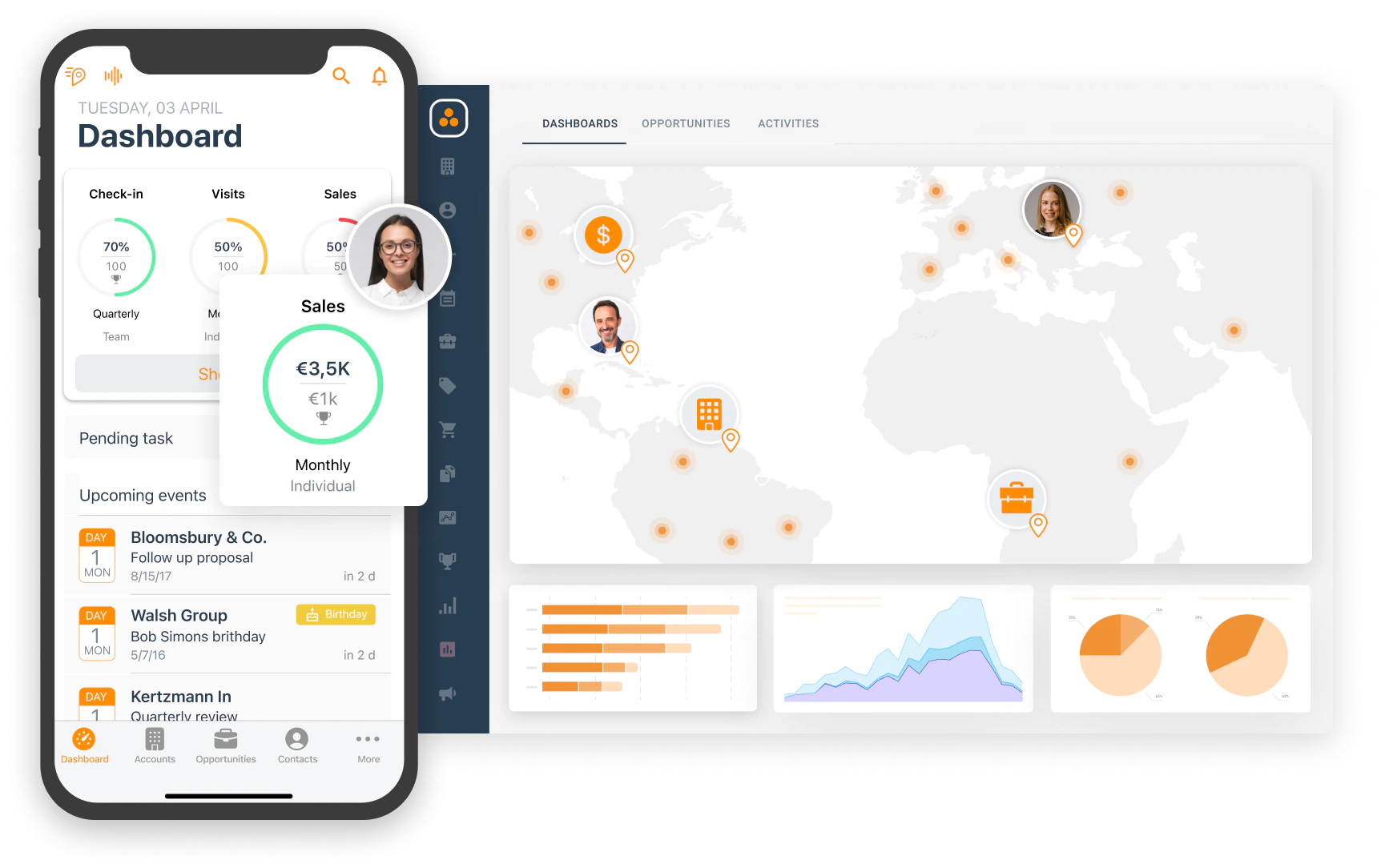 Customer Acquisition
Our fast, simple and powerful mobile assistant app provides field reps with the perfect tool for recording information on the go. Access this critical data before, during and after a sales call. Contextual information for productive sales visits.
Customer Growth
A planning system for sales campaigns and follow-up meetings to help reps navigate and prioritize their time between existing clients, increasing share of wallet and customer retention rates.

Channel Management
Get the most out of your distribution channel. ForceManager's account recommendations features informs channel managers exactly what would work best for distributors at any given time.