Activity Insights
Objective, real-time analysis of outfield sales rep activity based on automated reports directly from the field.
Reverse Reporting
We've changed the rules of the game; it's no longer the sales rep who reports to the system, but the other way around.
This way not only do sales managers have visibility over what is going on at all times with their teams, but fields rep can see what works and what does not. What brings in sales revenue and which activities are just "noise".
Increase the intensity of sales activity
Is your team firing at 100%? ForceManager gives you objective and reliable insight on market interaction, showing you when and where your efforts need to be increased.
Optimize sales effort distribution
Automatically measure and analyze the interaction your field sales team has with each client segment and geographical area. Make sure your efforts are deployed exactly where they should be.
Gain additional insight into you sales process
ForceManager automatically collects a wealth of information. Take advantage of a library of custom reports – or design your own.
These features can be implemented for
different use cases, like some of the examples below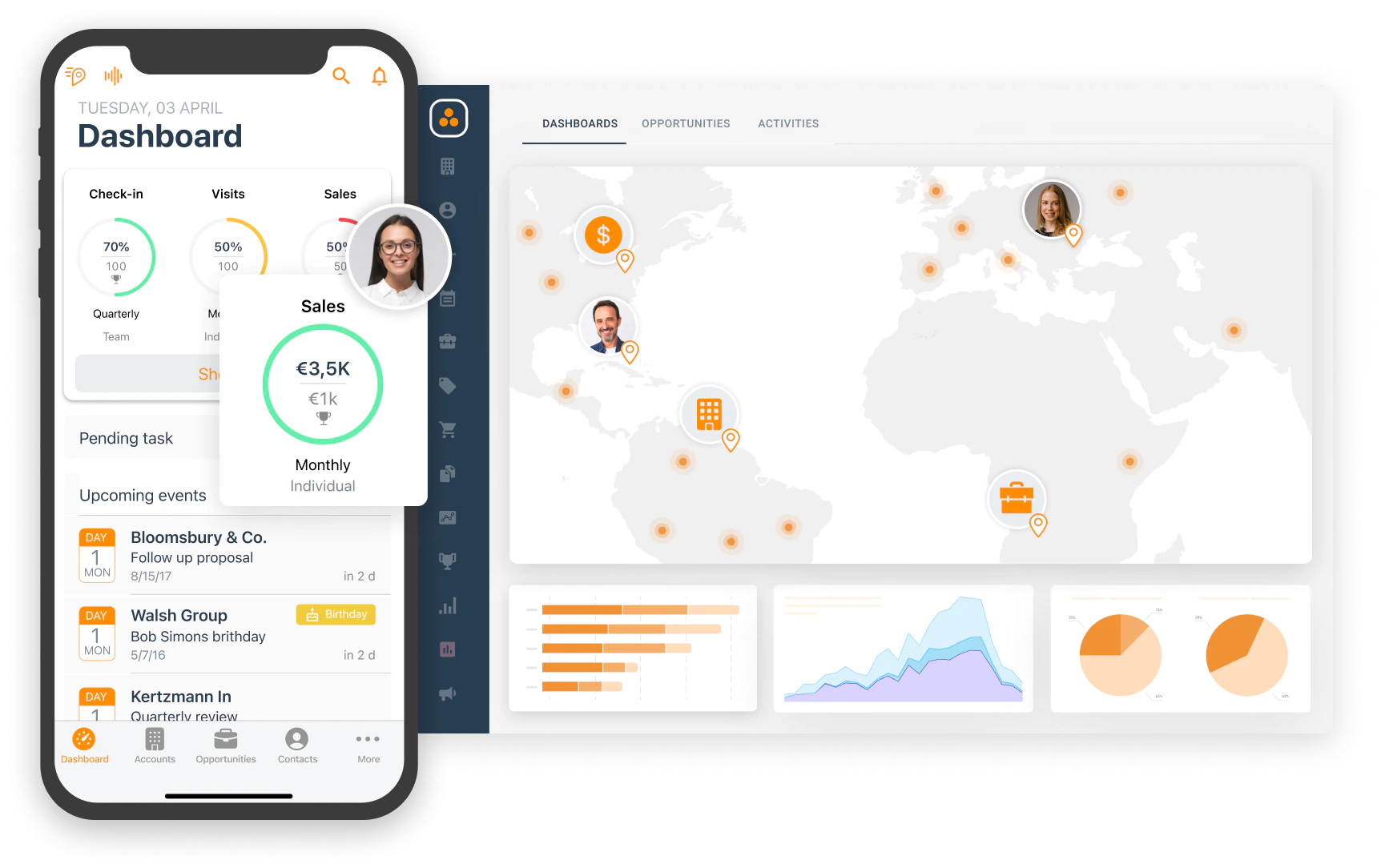 Customer Acquisition
Our fast simple and powerful Mobile Assistant provides the field sales rep the perfect tool for capturing information on the go. Access the critical information before and during the sales call. Contextual and relevant information for Better field sales visits
Customer Growth
A planning system for sales campaigns and follow up meetings to provide your sales reps a compass to navigate and prioritize what is the next opportunity to chase. To be always on top of what really matters

Channel Management
Get the most out of your distribution channel. ForceManager's account recommendations features informs channel managers exactly what would work best for distributors at any given time.