ForceManager for
iOS 14 & iPad OS 14
The best of ForceManager 
for the most powerful operating system from Apple ™️
New Widgets, smarter AI and Pencil support
enabling the ultimate CRM experience
Sales teams get the most of their mobility devices thanks to the new features included in iOS and iPad OS 14. As every year, ForceManager updates to support the most advanced features of Apple and its new Operating systems.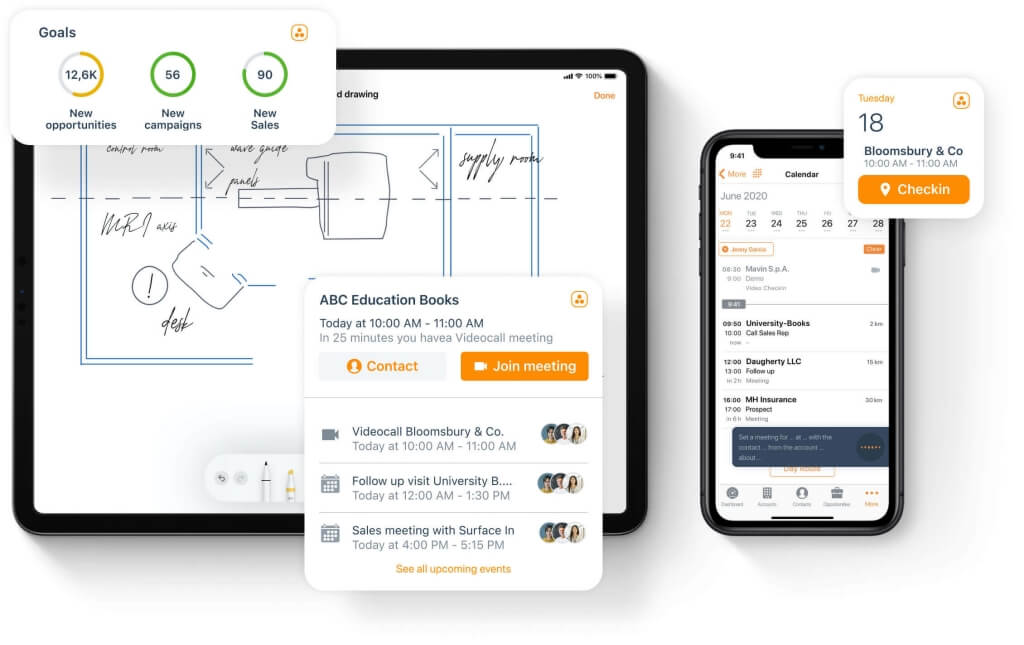 Introducing the "Magic Widgets"
Introducing our "Magic Widget"
The "Magic Card" our most iconic feature is now available on your home screen.
Instantly check-in, join a video call, get directions to your next appointment or control objectives.
Automatically shows Goals when there are no immediate meetings. Displays next meetings straight in the home screen and adapts to different sizes.
CoreML, smarter AI in your iPhone
Quick Event or Task creation via Voice
Swipe to start talking and we will take care of the rest. CoreML by Apple and our AI algorithms will quickly create that appointment or remind you to create a follow up.
Instant accounts & contacts identification and association to meeting times, locations and alerts thanks to CoreML
Pencil support is here
Take notes and draw from within your CRM
Nostalgic about your notebook? We've got you covered! 
Now you can draw or write directly in your CRM and fill all data with just writing in the fields.
Learn more