"What can't be measured, can't be improved"
The famous term coined by management consultant Peter Drucker (or Lord Kelvin, depending on who you choose to believe) has certainly never been better appropriated than when it comes to sales coaching.
You may have identified which of your sales rep's skill sets needs the most improvement, aligned it with a tangible business objective and put a structured coaching plan in place to improve it.
However, if no quantitative target or goal has been given for the individual salesperson in question, how are we to know if the coaching plan is working? How can we determine if their skill level has increased?
The answer is we can't, which is why every successful sales coaching plan starts and ends with tangible, quantifiable sales goals. They are the only true yardstick with which the coaching plan's effectiveness can be determined.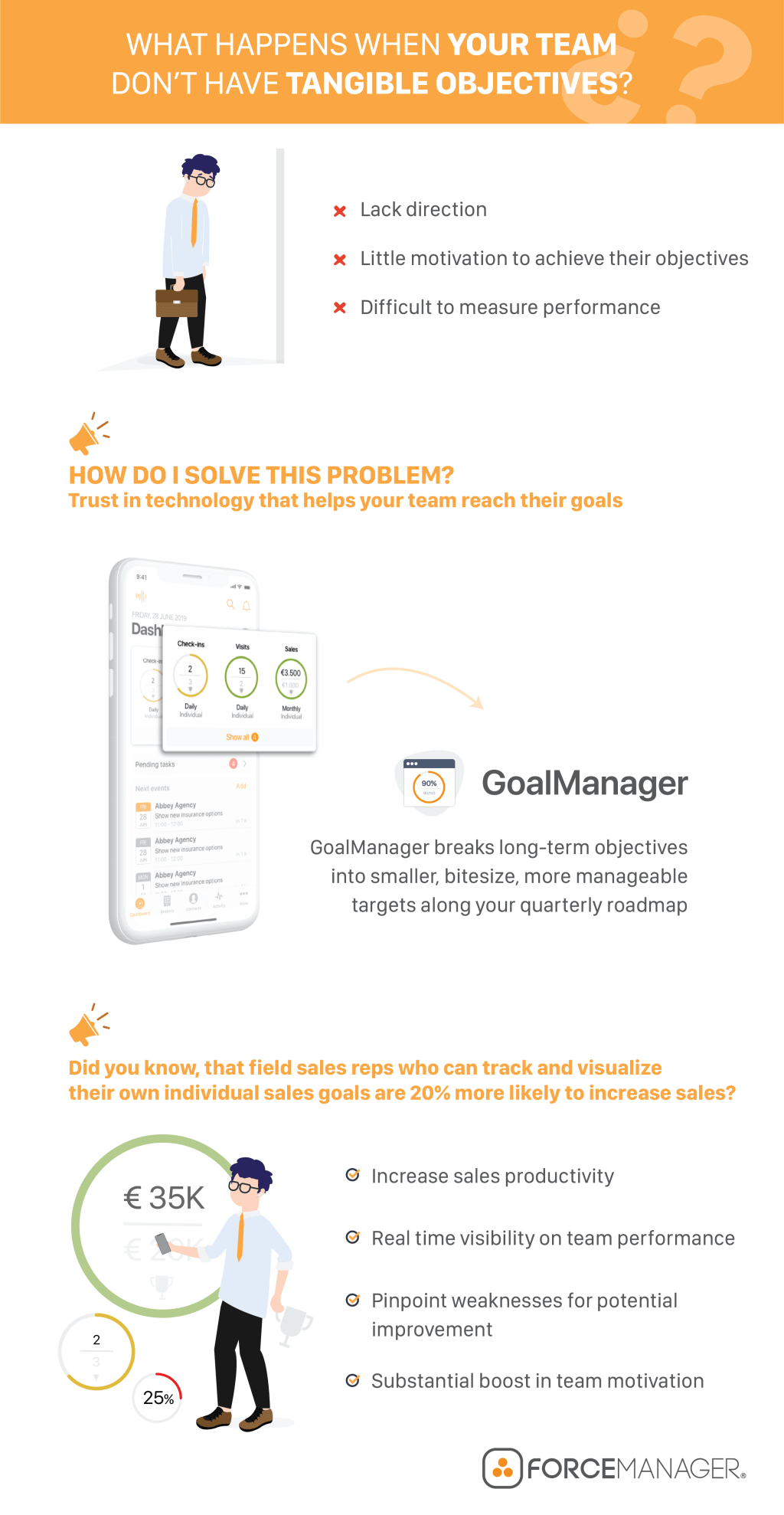 GoalManager Increases Sales
What's more, salespeople who can see their goals on a daily basis have shown an increase in sales by up to 20%.
This is why goal management CRM add-ons, such as GoalManager, prove to be so effective when rolled out to small, medium and enterprise-sized field sales teams. Managers can set goals focused around improving a specific skill while field reps can also decide to assign their own, smaller, more manageable goals based on their particular sales activity.
If you want to improve your coaching skills and increase sales by up to 20% why not try our goal management CRM add-on – you've got nothing to lose!