Define Strategy
Your strategy means the world to your team. Bring it to life with ForceManager.
We know how important it is to define a strategy but more importantly, make sure it's implemented. That's why we provide you with tools that give real-time insight into the development of your strategy and how it's progressing in the field.
Gain additional insight into your sales strategy
ForceManager automatically processes a wealth of field sales data to see how your strategy progresses in real time.
Bring your strategy to life with Sales Campaigns
If you work with campaigns you know how important they are in strategy execution. Select clients, define what your reps need to do and set deadlines…that's it.
If it is all about the tasks, make sure they get done
Help your team understand the importance of their sales tasks and how they for part of the overall sales strategy. Set a cadence of activities they need executing and track how your strategy progresses in real time.
Communication is key in making your strategy a reality
We have made it easier than ever to communicate with your team. NewsManager ensures that all messages are read (not just opened), meaning those important messages are not lost  among the clutter of their inbox
These features can be implemented for different use cases.
Check out some of the examples below: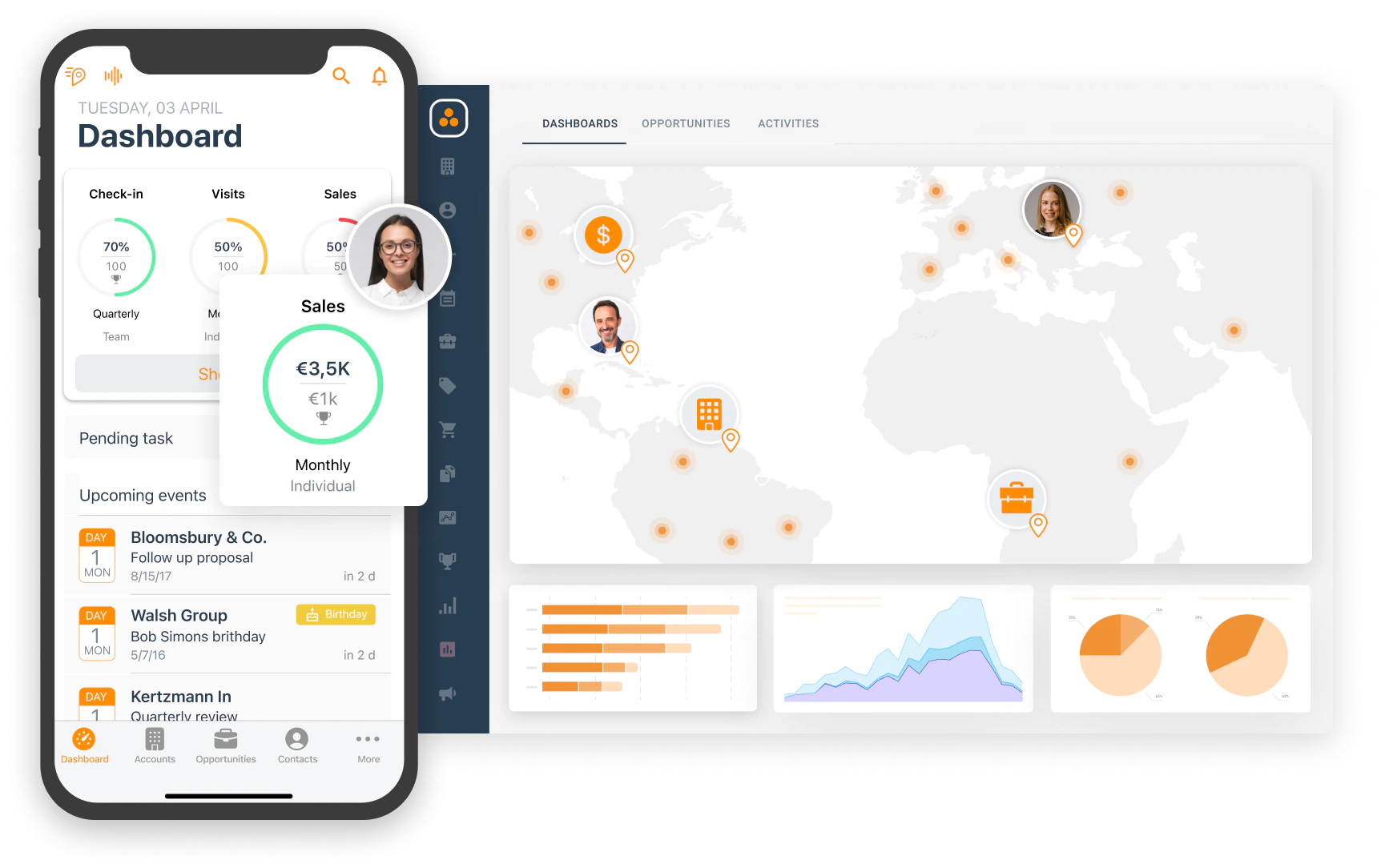 Customer Acquisition
Our fast, simple and powerful mobile assistant app provides field reps with the perfect tool for recording information on the go. Access this critical data before, during and after a sales call. Contextual information for productive sales visits.
Customer Growth
A planning system for sales campaigns and follow-up meetings to help reps navigate and prioritize their time between existing clients, increasing share of wallet and customer retention rates.

Channel Management
Give your channel partners the opportunity to be fully prepared for their upcoming sales visits. ForceManager's mobile sales tool delivers the exact information they need, when they need it.