Mútuacat
Mútuacat is a non-profit health insurance body that focuses on improving services it offers to its members.
5 Min Read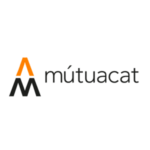 The Challenge
Mútuacat was founded in 1969 and reached its maximum number of clients and premiums in 2007. However, from 2008, mutual benefit schemes for healthcare insurance in Catalonia suffered a decline and in 2014, Mútuacat's turnover fell by 31%.
With the incorporation of a new marketing director, Mútuacat sought to recover the lost market share, increase turnover and eventually lead the mutual benefits schemes sector in Catalonia.
Before implementing ForceManager to manage their sales activity, the insurance agents at Mútuacat would use a calendar to schedule their visits and from there they would create reports using Microsoft Excel. However, they were unable to quantify efforts and measure results given that they weren't working with real or up-to-date data. Limited visibility over activity brought with it a lot of administration work for insurance agents who were obliged to spend large chunks of their day in the office.
"Our sales team's scarcest resource is time. With ForceManager we've been able to increase our client interactions and make strategic decisions thanks to the ease of use of the application as well as the valuable information management is provided with."
The Solution
With a newly defined sales channel structure in place, it was important to choose a mobile application from which activity could be reported and sales managed, as well as the ability to develop sales opportunities. Management were looking for a mobile platform that worked on different devices and ForceManager adjusted perfectly to their needs.
The ease of personalization of data input fields allowed Mútuacat to adjust the platform and evaluate activity carried out in the different strategic process of the insurer such as recruitment, training, sales management, prospecting, support, administration and the development of sales opportunities.
For a sales team to perform well, while growing both quickly and professionally, it's essential to share sales activity in real time. The 'check-in' feature has not only brought a lot of value to sales analytics but also to decision making.
The Result
After a progressive implementation period, the integration was achieved in the sales activity flow by users. The information collected allowed managers to outline tasks for each sales rep, and carry out an analysis comparing activity that helped them make decisions when executing their sales strategy in each distribution zone and channel.
The results obtained in 2015, corresponding to the first year of the new Sales Action Plan, were presented to the General Assembly in June 2016 and were very positive. Sales doubled compared to 2014, the number of people covered also doubled and the turnover of premiums increased by 14.4%, improving the economic outturn by 26.9%. ForceManager was undoubtedly the key element to achieving these results.
"Our sales team's scarcest resource is time. With ForceManager we've been able to increase our client interactions thanks to the ease of use of the application as well as the valuable information management are provided with to make strategic decisions."