ASICS
Japanese multinational sports brand which manufactures and produces footwear and sports equipment for a variety of different sports
5 Min Read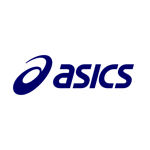 The Challenge
ASICS Dubai was undertaking a national expansion throughout the UAE, as well as in its neighboring Middle Eastern countries. A team of technical representatives were employed at the end of 2017 with the mission of visiting the various different distributor stores spread throughout the region to deliver training, track product lines and stock count.
"We needed a system that had all the information under one application – a platform that would give me the visibility of what the tech reps are doing in real time," said Albert Freixa,
Marketing Coordinator at ASICS Middle East.
"Ideally something that could plan yet at the same time execute and report on their sales activities."
Physical visits had been reported in the past via email or spreadsheets, which prevented visibility from what was happening from week to week over related accounts.
"We are winning on efficiency, spending less time on reporting and getting more work done than ever before"
The Solution
After analyzing the needs of ASICS Dubai, the ForceManager team customized the accounts and types of activities that could be allocated geographically, requiring personalized forms and and data entry fields. These activities included Training and Education, Sales Support, Visual Merchandising and Store Check.

In addition, the incident module was created to be able to report incidents detected during a visit and lay out action items to follow-up on, determining the responsible parties and an expected time of resolution.

Thanks to the introduction of ForceManager the reports are created automatically, showing managers the number of activities and incidents carried out, by type and by which tech rep. Custom reports are also created to analyze, for example, the summary of activities per account.
The Result
A little over a year after ForceManager's implementation, ASICS Dubai has managed to establish itself as a market leader to its desired customers and distributors.

The objectives set for the level of visits and following up of key accounts have all been achieved, not only at a strategic and corporate level, but through an increase in the job satisfaction of the tech reps who've taken to the system's ease of usability.
"We are winning on efficiency, spending less time on reporting and getting more work done than ever before" said Freixa.