Ascendis Vet
Find out how the South African-based provider of high quality medicines and animal health products markedly increased their sales performance with ForceManager.
5 Min Read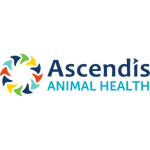 Industry
Veterinary Medication
The Challenge
The sales management team at Ascendis Animal Health suffered from a lack of visibility of their sales process, employing a sales management tool which failed to paint a true representation on what reps were doing on a day-to-day basis.
"Our previous CRM had very limited functionality in terms of data capture, no integration possibilities, heavily reliant on internet coverage and was extremely unstable," said Irene Ferreira, the Technical and Sales Support Manager at Ascendis Animal Health.
"Combined with poor support and a slow response time to problems, we were sitting without a CRM more than we were working with it."
Combine this with the fact the system only offered reports on a "take-it-or-leave-it" basis, it became clear the team needed to explore their options when it came to their sales software.
The question quickly became why not ForceManager?
The Solution
It was clear that whichever tool they decided to go with, it needed to give management real-time visibility of their team's sales activity, mobile capabilities for the field team as well as flexible, custom-made sale reports.
"We were absolutely blown away by all the free/built-in/already available features that ForceManager offered," said Ferreira.
It provided us full access to our sales database which is updated in real-time, with a fluid integration of calls and emails making it possible to see all the hidden work done by our field reps."
Ascendis were also impressed with the mobile geolocation capabilities ForceManager provides, painting a visual representation of their client base while ensuring that all necessary client details are accurately logged.
"ForceManager is so flexible in its use," commented Ferreira". "Now our reps can log calls on their phones if they forget their iPads at home, reducing downtime as well as being able to access and share sales documents on the move."
The Result
Not only have Ascendis Animal Health seen a huge improvement in productivity, but also in time management.
"The calendar function allows for better planning and time keeping, there's certainly been a reduction in forgotten orders and unnecessary follow-ups," said Ferreira. "Couple that with the fact the emails are integrated, sales documents are available from the app and the data is seamlessly integrated into our CRM and you can see why there's been a marked improvement in performance.
There has also been a noticeable increase in portfolio coverage.
"We are able to see gaps in sales coverage that was impossible to do with our previous system, meaning we can redirect our reps efforts accordingly."