Microdent
Discover how one of the industry's leading manufacturers of oral rehabilitation implants and components improved their reporting capabilities with ForceManager.
5 Min Read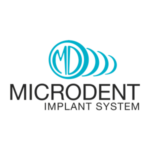 The Challenge
Microdent's sales strategy is based heavily around the acquisition of new clients as well as maintaining a solid, consistent portfolio coverage.
As Matias Viale, the General Export Manager at Microdent put it, "we needed a sales tool that provided sales information both vertically and horizontally across the organization, as well as giving us the necessary data to activate cross-selling and upselling campaigns."
Prior to ForceManager, Microdent used a variety of different sales management systems and CRMs.
"We found them to be extremely static which for an agile, mobile-based sales team is no good at all," said Viale.
"The sales team ended up viewing the system, particularly the sales reporting aspect as a necessary evil – an inefficient administrative burden often neglected until the last minute."
I would highly recommend ForceManager. Microdent's results have drastically improved since its implementation and a tool to take into account in the future of our company
The Solution
It was clear that Microdent needed a mobile-first sales system that also boasted a smooth interface and high user-adoption rates. For Viale and the rest of the management team it was fundamental, therefore, that the tool to be tested and approved by the sales team both in usability and performance.
Thanks to the versatility of the sales app and the ongoing work between ForceManager's consultants and the Microdent field sales team a solution was quickly adapted specifically to their needs, focusing on the quick collection of data, easy app navigation and efficient reporting.
"ForceManager looked to improve the time management of our sales reps, the quality of information gathered and their confidence going into a key deal," said Viale.
The Result
"ForceManager has created a working system that allows us to monitor sales activity in an orderly, efficient and effective manner," said Viale.
"The team are so comfortable using the application that we've noticed a marked increase in the quality of data being entered and our portfolio coverage has improved tenfold."
The evaluation of Microdent is very positive both in terms of efficiency as well as purely revenue-speaking results. Viale assures us that they are reaching their mid-term targets, as shown by an upward traction in their long-term forecasting predictions.
"Our sales visits increased by over 50% and the forecasts look extremely positive for the future – ForceManager has not only helped us in the extraction of quality data from the field but in it's analysis and application to day-to-day business decisions."