The Golden Minute
A 60 second window to get your team fully up to speed for their upcoming sales visits
Prepare for success
80% of field reps admit to being unprepared for their upcoming sales visits despite it having a direct impact on sales performance. ForceManager solves this problem by packaging key insights into rich, concise snippets accessible directly from the dashboard.
Contextual information
ForceManager delivers contextual information based on a user's current location. This could be a list of nearby accounts, the fastest/recommended route to their next sales visit or a summary of the day's agenda.
What is the most important topic?
ForceManager analyzes multiple variables from previous communications, emails, visits or third party integrations so you know exactly which topics to focus on and get the most out of your next customer interaction.
Routes
ForceManager has its own calendar that can be easily integrated with the one you use on a day to day basis. You can therefore navigate easily between tasks and accounts and check the day's most efficient sales routes.
These features can be implemented across
various use cases, such as: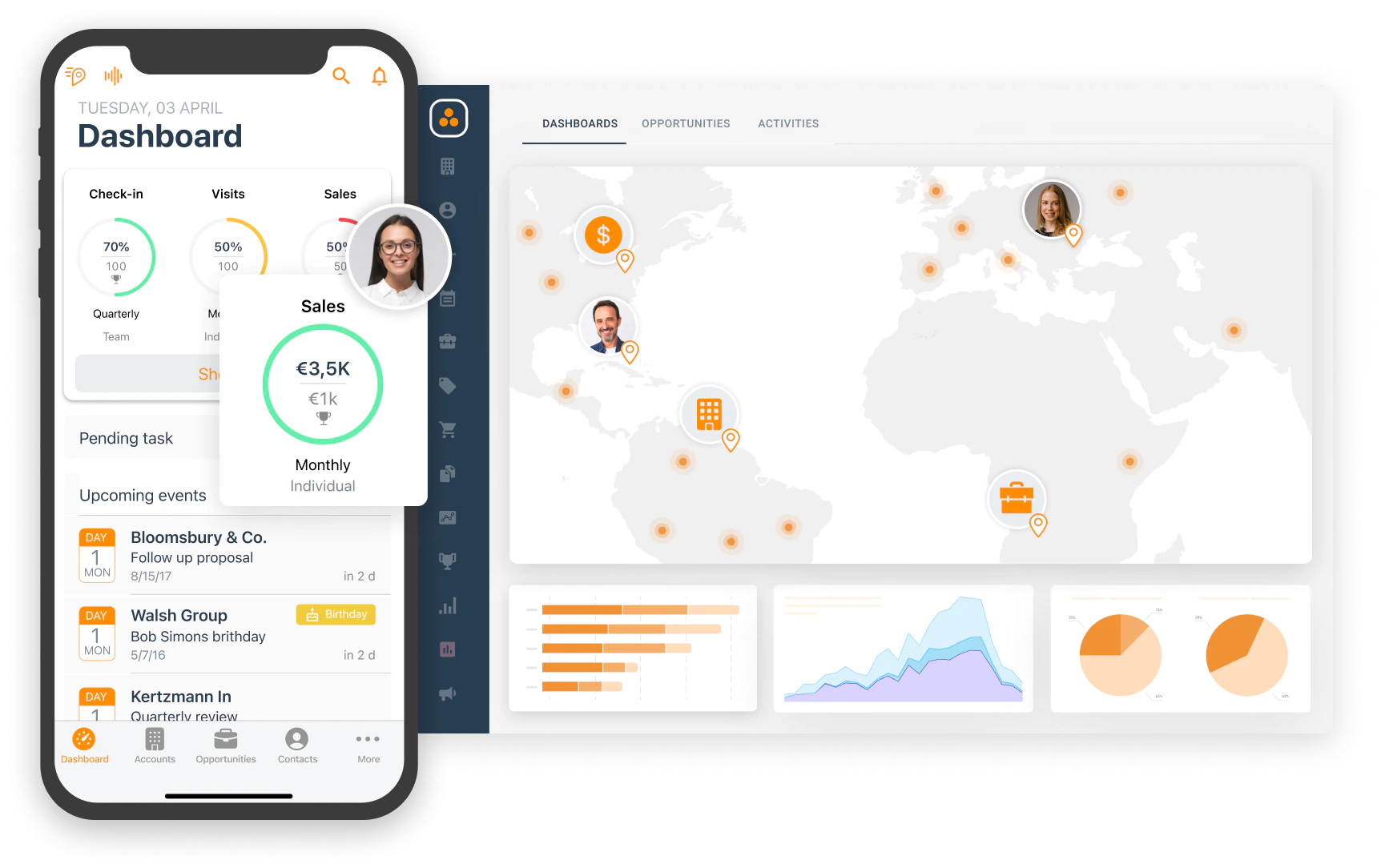 Customer Acquisition
Our fast, simple and powerful mobile assistant app provides field reps with the perfect tool for recording information on the go. Access this critical data before, during and after a sales call. Contextual information for productive sales visits.
Customer Growth
A planning system for sales campaigns and follow-up meetings to help reps navigate and prioritize their time between existing clients, increasing share of wallet and customer retention rates.

Channel Management
Get the most out of your distribution channel. ForceManager's account recommendations features informs channel managers exactly what would work best for distributors at any given time.